centennial band
​playing pass-offs
Note Reading Pass-offs are completed in class using the Tenuto and NinGenius apps.
Tenuto pass-off cut-off = 95% or higher
NinGenius pass-off cut-off = see individual instrument requirements.
These pass-offs may be completed at home, if desired, by using musictheory.net (Tenuto's website) and by purchasing the
NinGenius app
.
Correct settings for each of these pass-offs can be found under the individual instrument requirements.
Take a screen shot of the completed pass-off and send it to Mr. Werner (peterw@provo.edu)
Powered by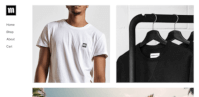 Create your own unique website with customizable templates.