centennial band
How to Practice
Practice Goals
Repetition = habit.
Your goal is to complete as many repetitions of
small chunks
of music as possible.
The smaller the chunk the more repetitions you will be able to complete.
Chunks may be as small as two notes.
Choose the parts of the music that you don't know or aren't good at yet.

The video below will help you better understand how to complete a repetition:
Powered by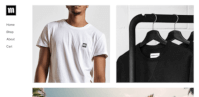 Create your own unique website with customizable templates.